More than 45 years ago, as a third year architectural student, I approached Harry Seidler for a job in response to an advertisement that my mother said she had seen. I got the job even though there had been no advertisement (mothers! I had been set up). Harry, who was looking after Gropius in Australia in 1954, remembered that I had written to him while still at school, some four or five years earlier. This youthful interest in the Bauhaus was sufficient reason for Harry to employ me.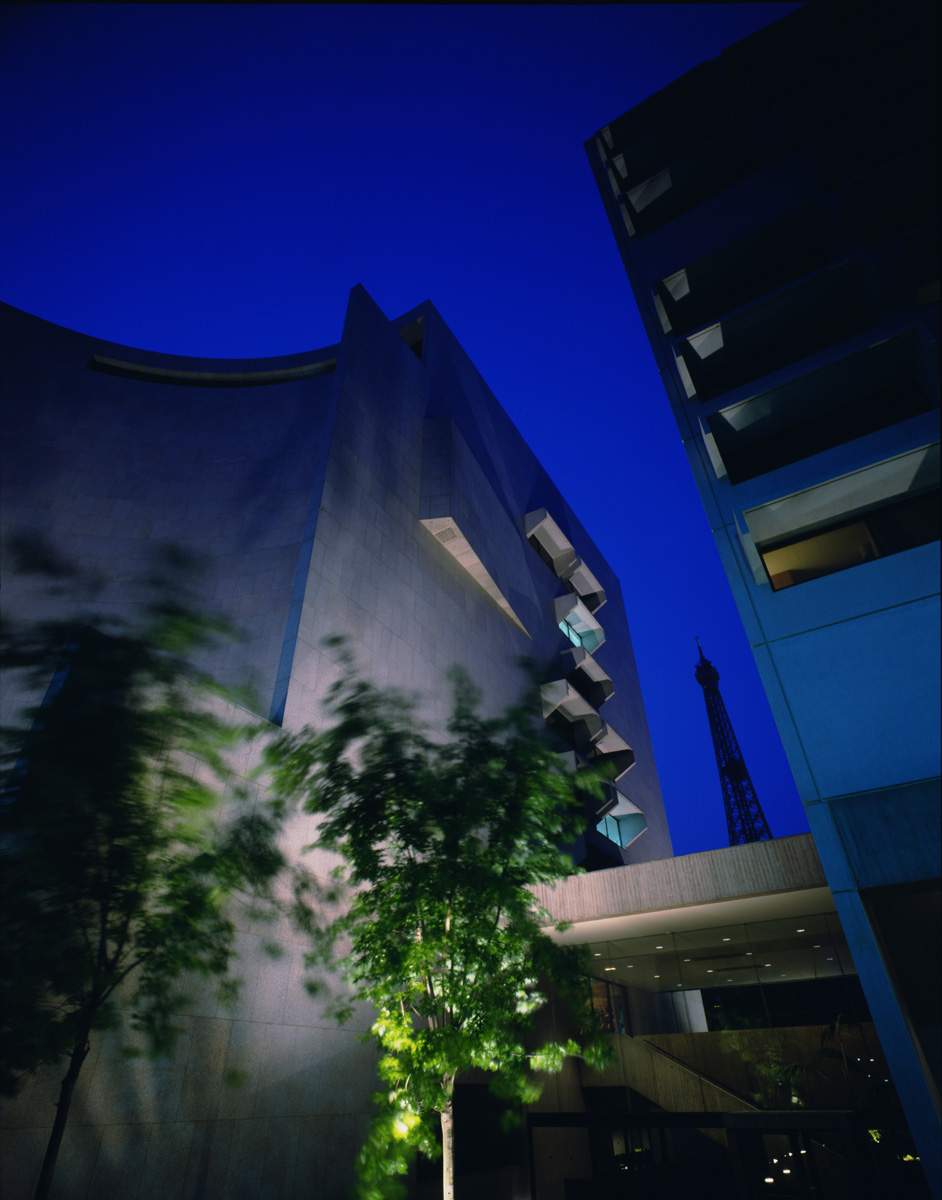 That was the end of my quiet, polite life. Harry was an active, energetic, potent and powerful perfectionist in his work and just as dynamic when travelling. Being involved with the embassy project in Paris resulted in the occasional visit there with Harry. After 25 hours of night flying most people would prefer getting to their hotel as soon as possible to recover: not Harry Seidler. If the sun was up there was no time to waste. Straight into a rented car, a map would be thrust at me,'We've got to see six chateaux between the airport and the hotel. GET ME THERE!'
Weekends were spent exploring various parts of Europe at the same frenetic pace. On one occasion we went to the south of France where he drove frantically from one village to the next to keep to an impossible itinerary. The dashboard was used for food preparation – carrots, radishes, cole rabbi, salami and a baguette. Steering was incidental; Harry's knees kept us on the road while he ate and took in the scenery.
Even the rule of 'if the sun was up' was broken. Darkness did not slow him down. Somewhere near Cahors we felt a famous church… it was impossible to see it.As we raced onwards I tentatively suggested I could do some of the driving, 'You've been going for 14 hours,' I ventured. 'No, I'm fine,' replied Harry as he drove off into the night … and into a ditch: 'Okay Peter, you can drive now.'
He was a very determined man. Nothing stopped him. Once in Paris we had to get to Breuer's office in Harry's hire car. The only parking spot he could find was on a footpath, at a bus stop. When we returned at the end of the day we found the wheel had been clamped. Harry rang the car company and complained to them, 'Your car doesn't go. I need another one!!'
He was a very charismatic person. In China, driving from Guangzhou to Schenzen with our client in a mini bus, a young architect asked me who was younger, Harry or me. When I explained that I was 16 years younger she said, 'Maybe, but he looks like a film star!!!'.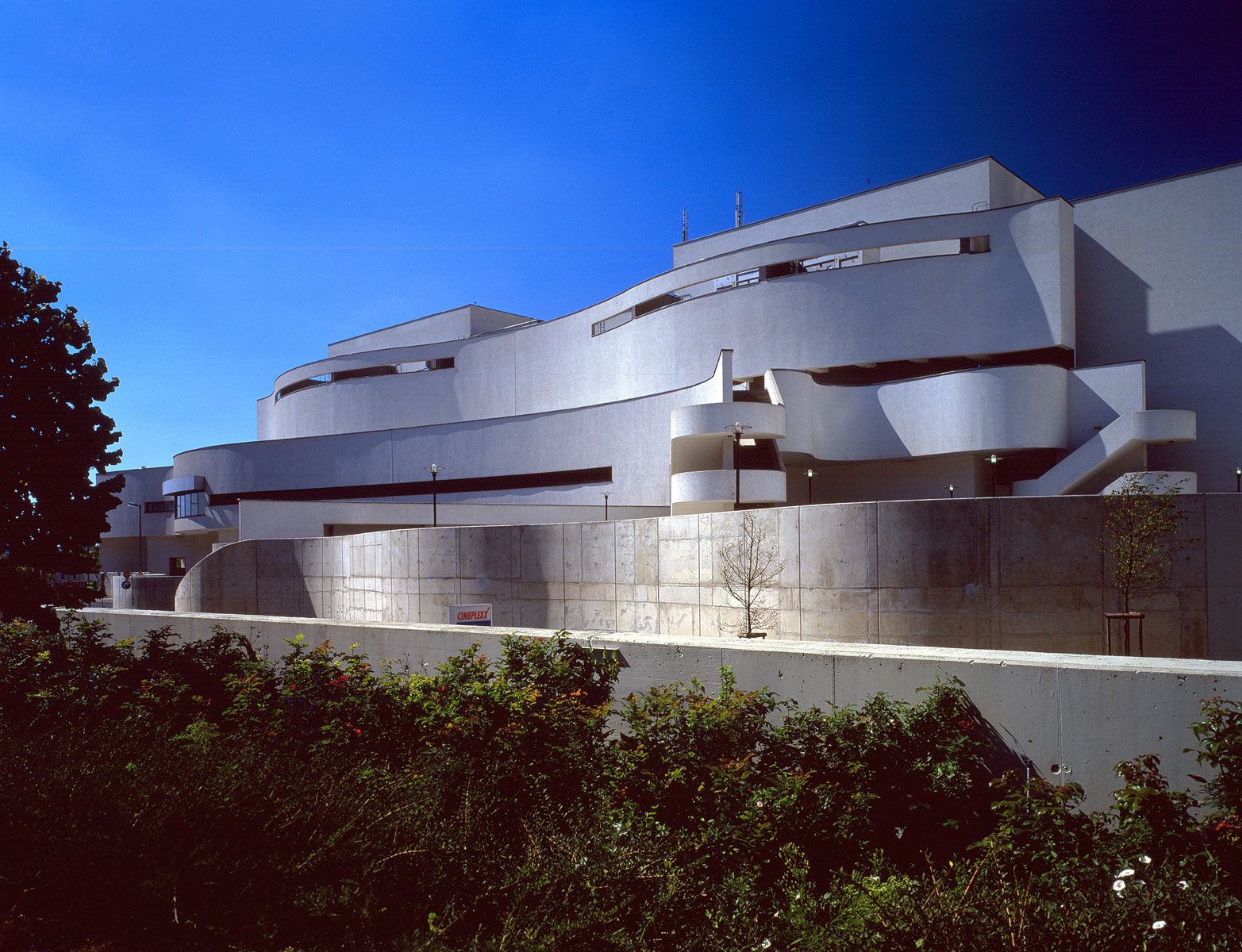 Personally I was constantly amazed at his design genius with solutions that came quickly and easily – totally rational, aesthetical and practical. The embassy in Paris, for instance, was designed in great detail over a weekend. Peter Blake, an architectural commentator, considered Seidler's solution nothing short of brilliant. He marvelled at its ingenious geometry that perfectly answered the program and urban context and solved the functional problems so smoothly. This was typical for all projects, from small houses to large scale developments such as the one on the banks of the Danube in Vienna. Harry and his felt pen were able to constantly produce brilliant solutions.
We are very proud of the extensive high awards, honours and recognition Harry has received worldwide. He will be remembered as one of Australia's greatest talents and an iconic architect of unparalleled vision. His death is a sad loss for all of us here in his office. He has had a profoundly positive influence on all those who have worked here and for most of us it has been our total working life. Harry's fervent wish for the last years of his life was that his legacy and work continue after his death. He was eager that his five partners and wife Penelope continue the practice in the same offices in Milsons Point, as only they were able to design buildings with the spirit and integrity practiced by himself for nearly 60 years.
Peter Hirst